According to FDA suggestion, serving raw fish dishes need specific freezing process to the raw fish. The short version is:
Freeze the raw fish at -20°C for 7 days then defrost OR
Freeze the raw fish at -35°C for 15 hours then defrost
根據FDA的建議,食用刺身需要對生魚類進行特定的冷凍程序。 簡單嚟講:
在攝氏零下20度冷藏生魚類7天,之後解凍 或者
在攝氏零下35度冷藏生魚類15小時,之後解凍
FDA Detailed Information | FDA 詳細資料
Come back to the question, is your freezer cold enough? Most freezers do not mention the freezing power in degree, or the products' datasheets only tell they can perform at -18°C that suitable for ice cream. You need to find it out using a thermometer.
言歸正傳,究竟你的冰箱夠唔夠凍呢?大部份的冰箱沒有用度數說明製冷的能力,又或者產品規格只係說明能夠達到可以安全存放雪糕的攝氏零下18度。你要用溫度計看看你的冰箱是否夠凍。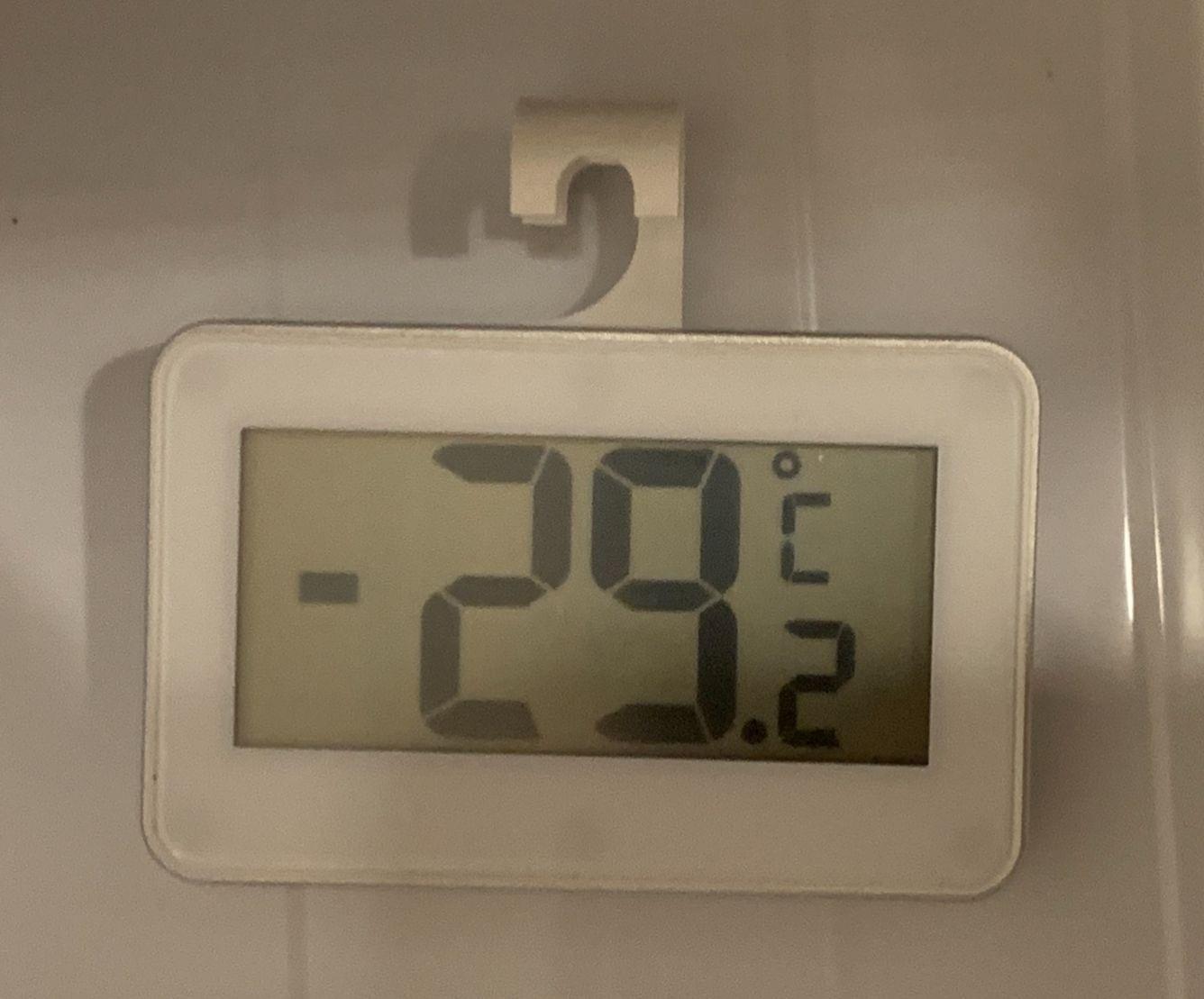 Cold enough! Let's freeze some salmon for sashimi. Select unsmoked salmon sides or salmon fillets. These salmon usually skin on, you will need to remove the skin and put it into a freezer bag.
夠凍!即刻雪返一啲三文魚做刺身。選擇沒有煙燻過的三文魚,可以選擇一邊(半條)或者三文魚柳。這類型的三文魚,大多數都連皮,你需要首先去皮,再放入冰格密實袋。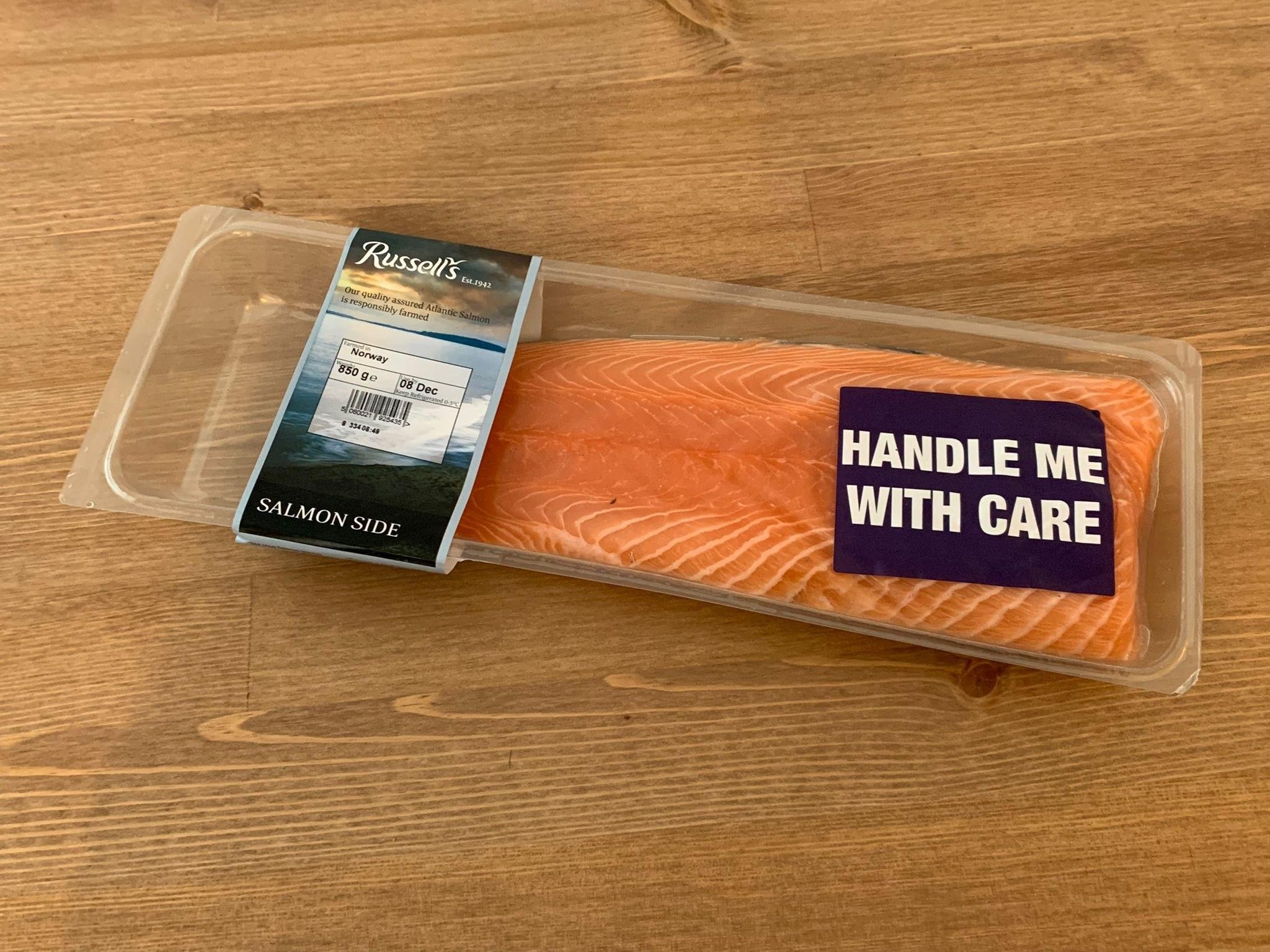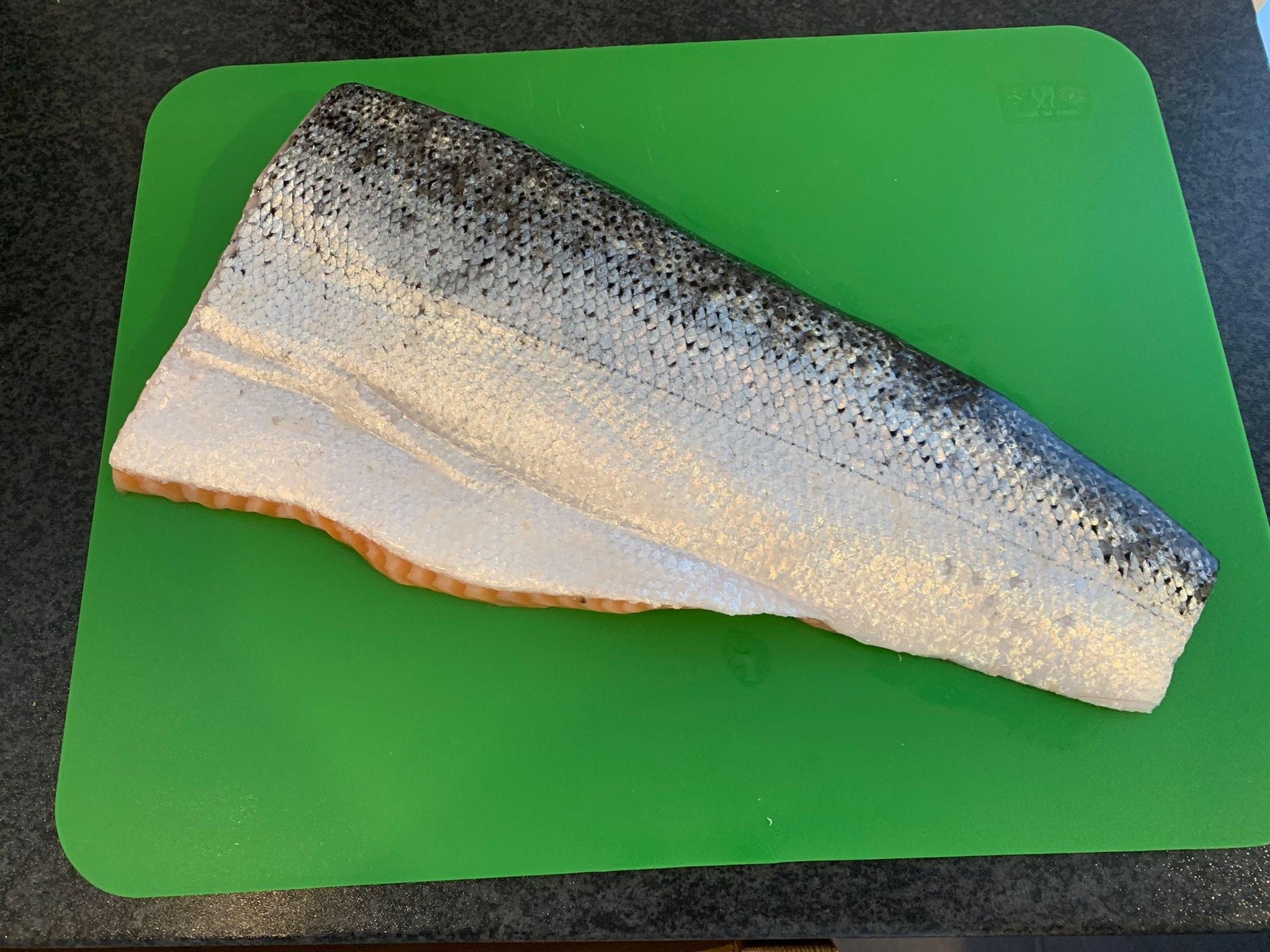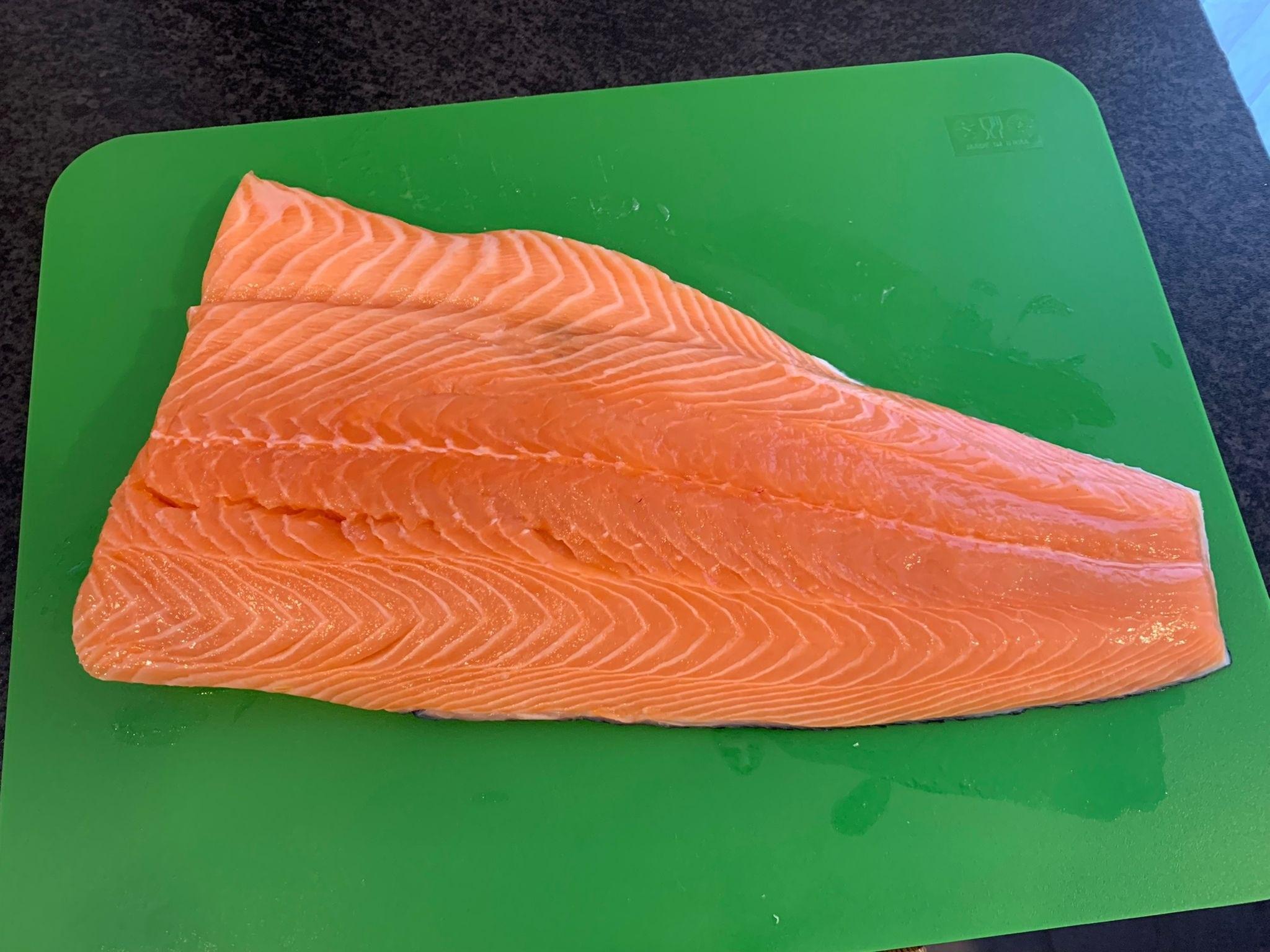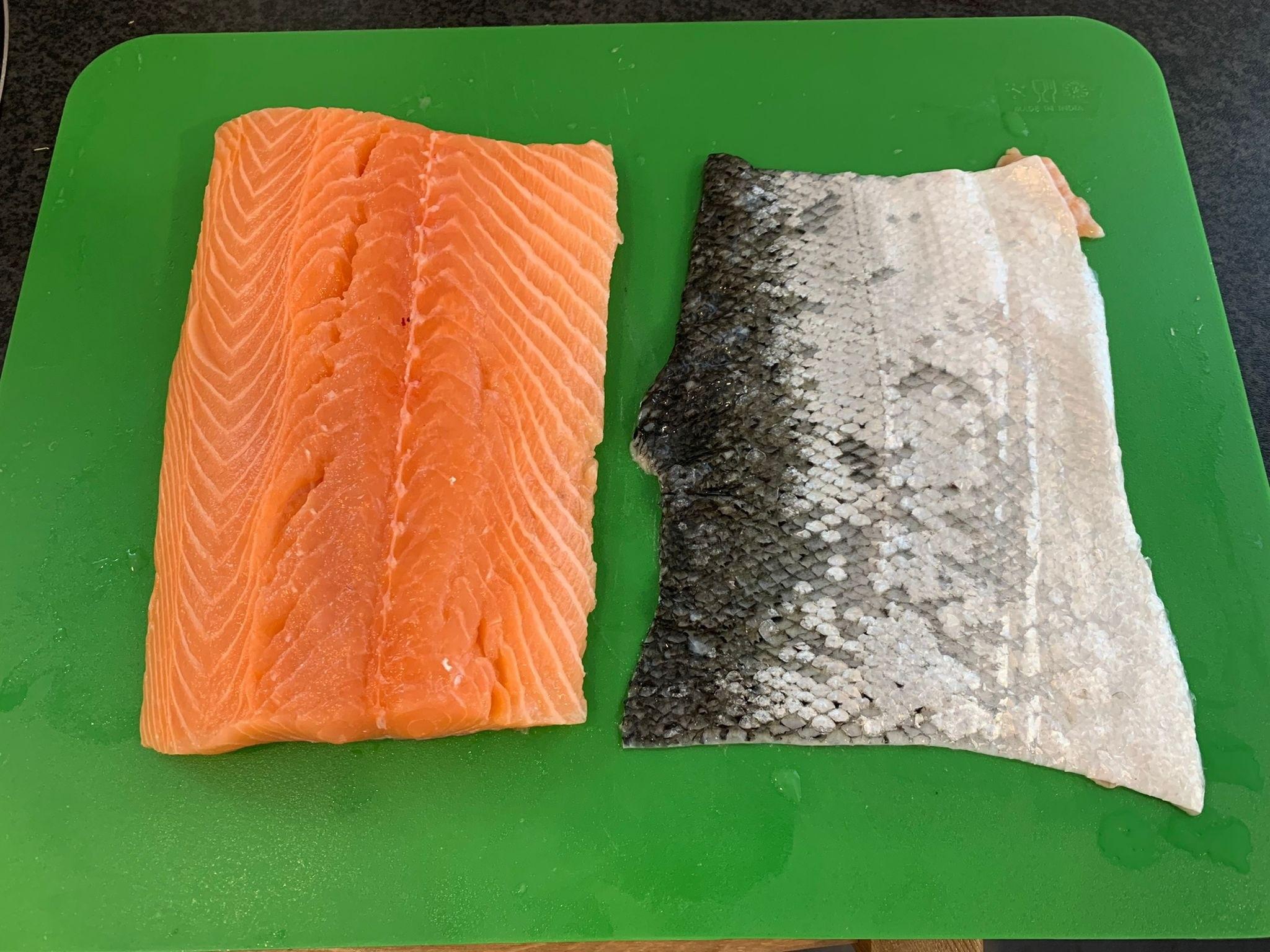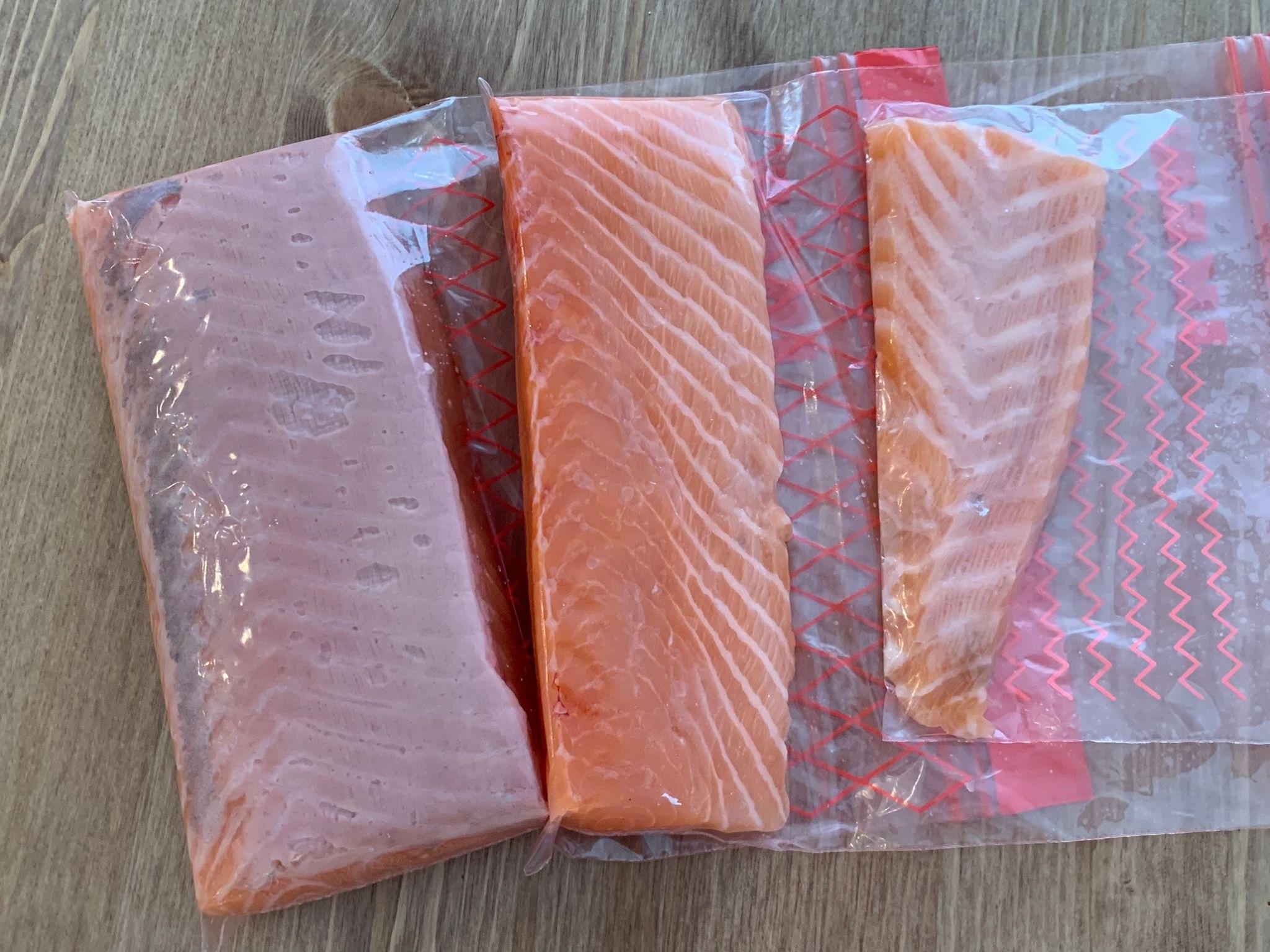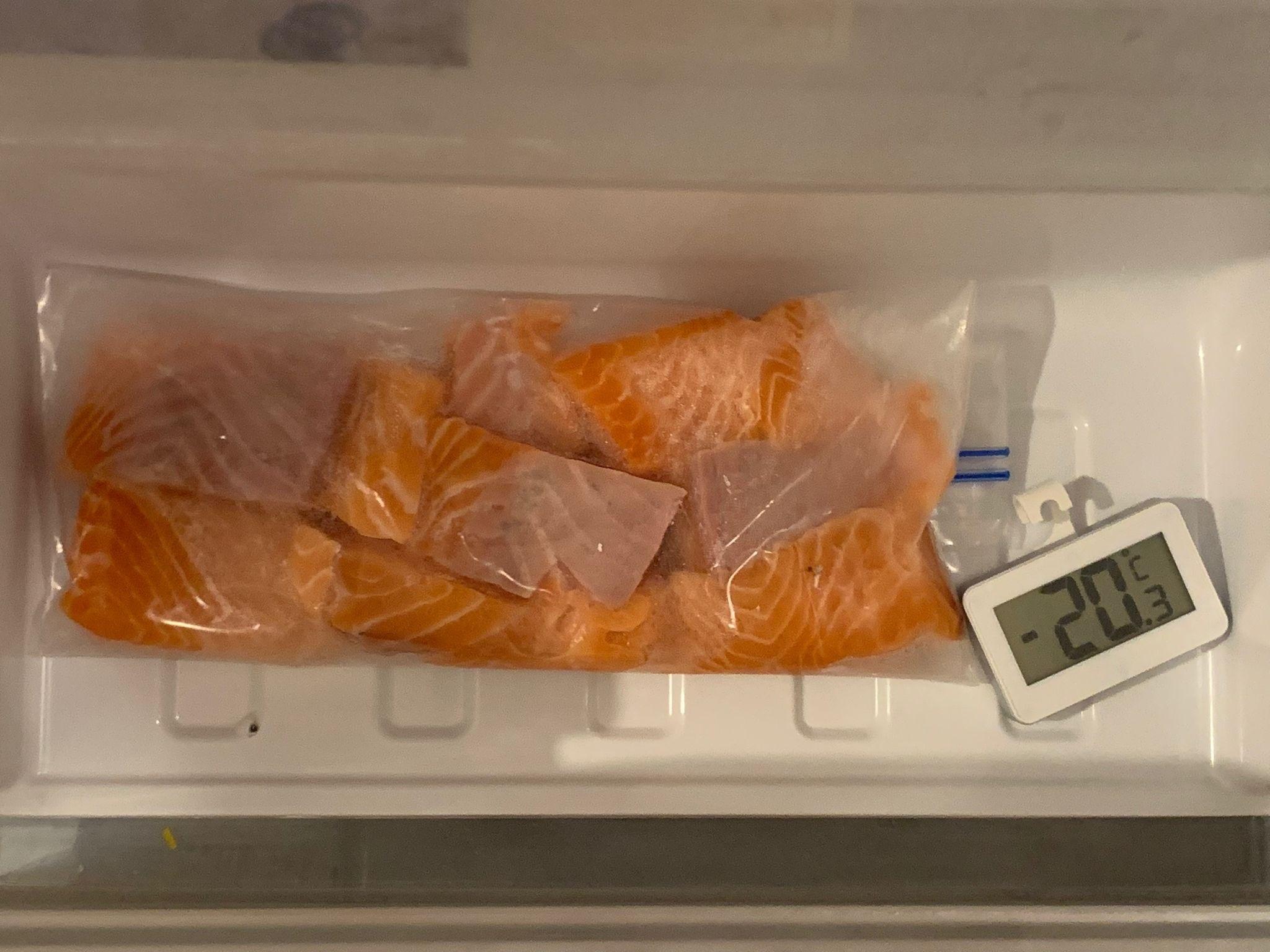 After one week, the results:
一星期之後的成果: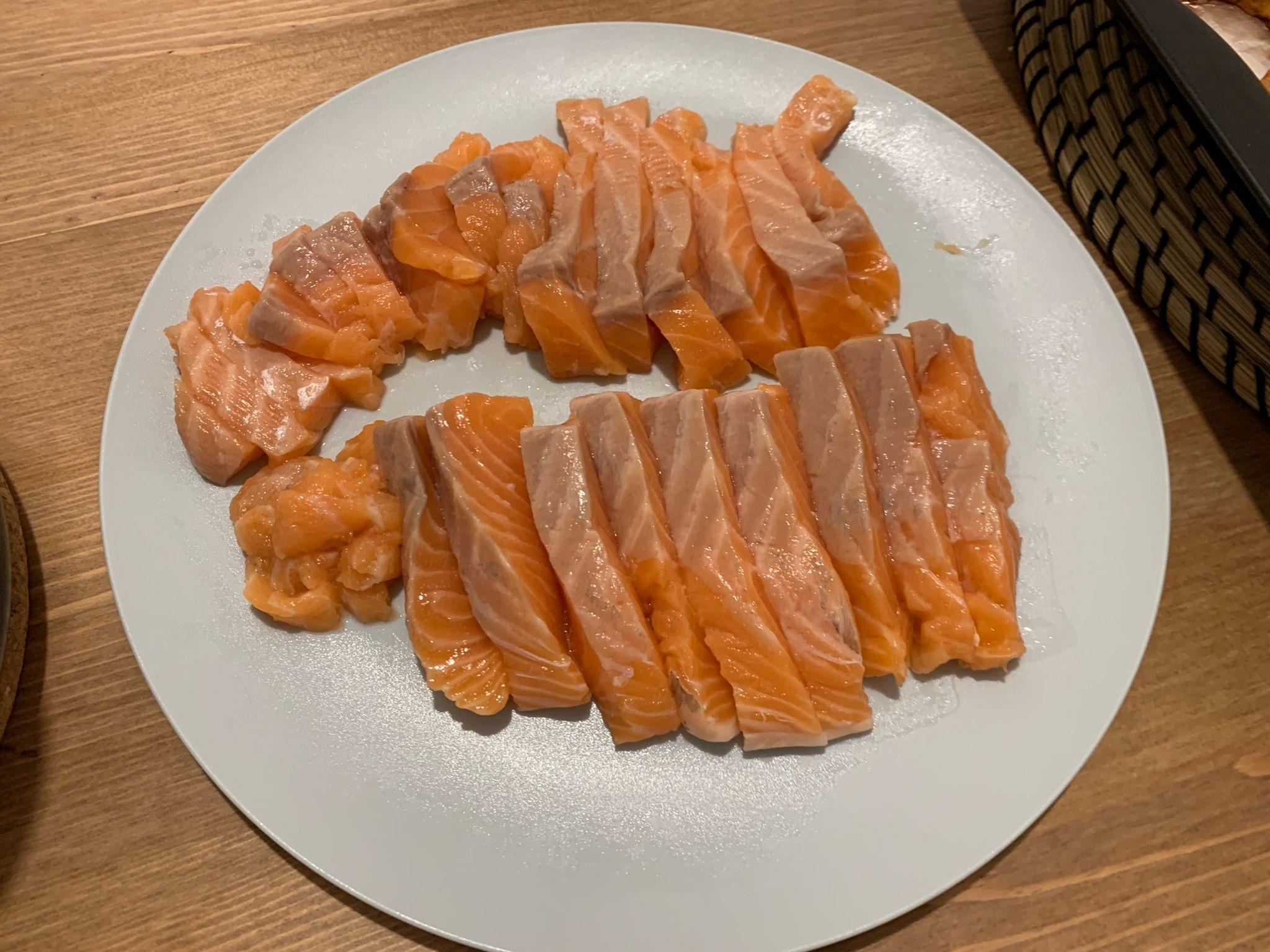 Enjoy!
食得!
Support Me | 支持我
If you think this blog is helping you to source the things you needed on Ocado, please join Ocado by using my referral link here. Both you and I will get a gift package worth £25.
如果您認為此博客有助於您在 Ocado 上獲取所需的貨物,請使用我的推薦鏈接加入 Ocado。你和我都將獲得價值25英鎊的禮品包 。